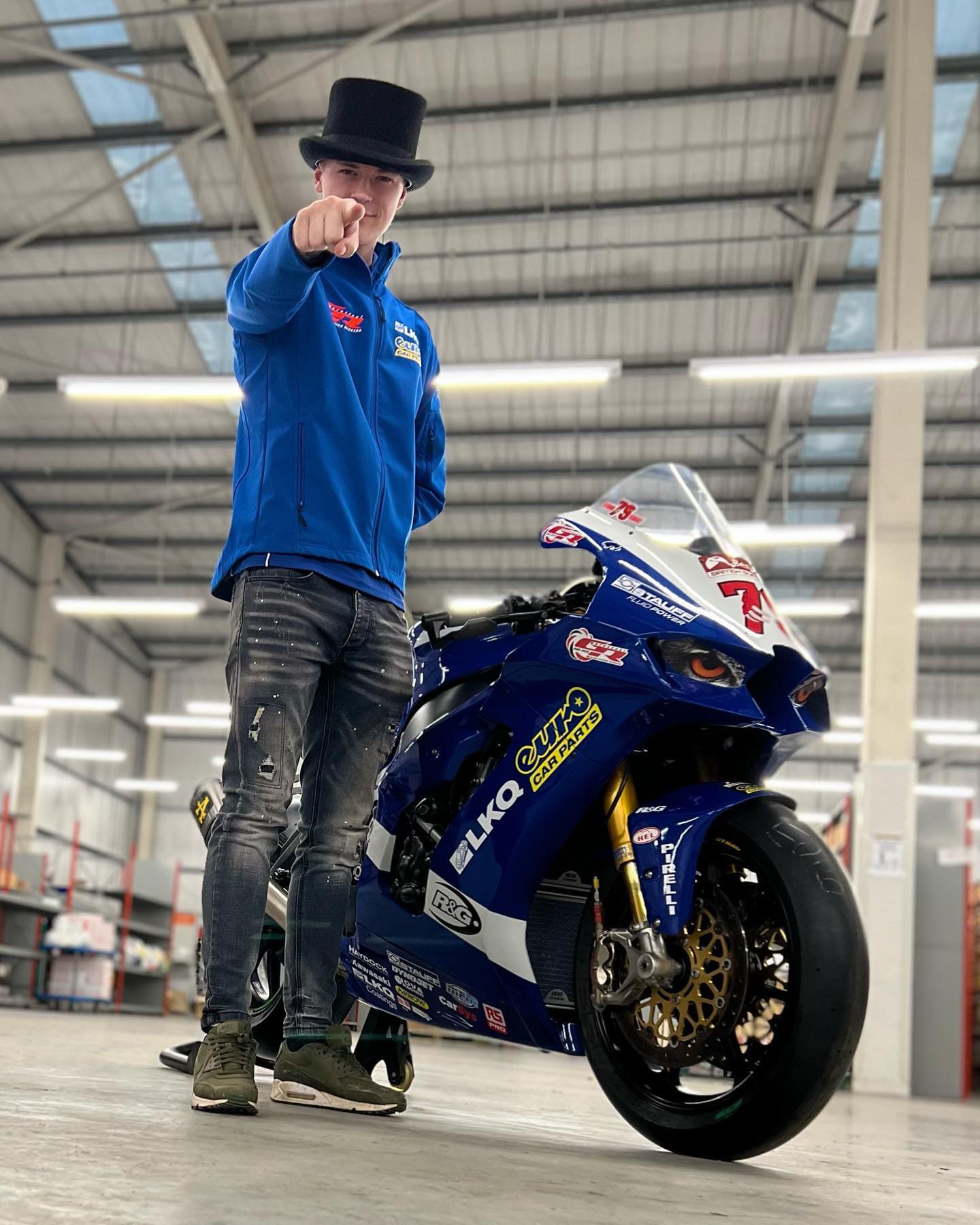 Storming into 2022: Stacey set for third season with Team LKQ Euro Car Parts Kawasaki
Team LKQ Euro Car Parts Kawasaki have re-signed Storm Stacey for the 2022 Bennetts British Superbike Championship, as the 18-year-old enters his fourth consecutive season with the Sheffield-based team.
Stacey has been continuing his progress within the premier class since making the transition from the Pirelli National Junior Superstock Championship, scoring points in his debut Bennetts BSB season in 2020.
Last year the Eccleshall-based teenager claimed a career best finish of sixth place at Donington Park; in addition to also securing a first front row start in the second race of the weekend at the penultimate round.
The team also extend their title partnership into a third year with LKQ Euro Car Parts, the leading distributor of car, LCV and specialty parts across UK and Republic of Ireland, with more than 280 branches, stocking over 100,000 different parts.
Stacey said: "Obviously I am delighted to return with Brent's team for a fourth season as it has been completely successful so far; we have had ups and downs, but mainly ups! I am looking forward to having a really good season this year – my expectations are high, but realistic.
"I am excited to get stuck into some good battles and the aim is to be consistently in the top ten – that has to be the goal for the 2022 season.
"I would like to thank LKQ Euro Car Parts for their continued support, STAUFF, all of our team partners, my personal sponsor Autotech Academy and of course Brent. I have been training harder than ever, so I can't wait to get the racing back underway and see all the fans at the track again. Bring it on!"
Team Owner Brent Gladwin commented: "I am extremely pleased and excited to extend our agreements with both Storm and LKQ Euro Car Parts. As Storm rolls into our fourth season together, and his third in BSB, he will still only be 18 years old; this is unprecedented in Superbike racing.
"I am also proud that we can continue our great relationships with our all-important current Team partners, whilst welcoming some new ones. Haydock Commercials extended their fantastic care of our commercial vehicles, along with extensions from Kawasaki UK, Alan Morris, RS PRO, R&G, Belgrave Motors, DP Services and IKM. We also welcome Autotech Group to a Team partnership.
"We have great ambitions for the Superbike team and I am looking forward to announcing more fantastic news about the STAUFF Fluid Power Kawasaki very soon!"