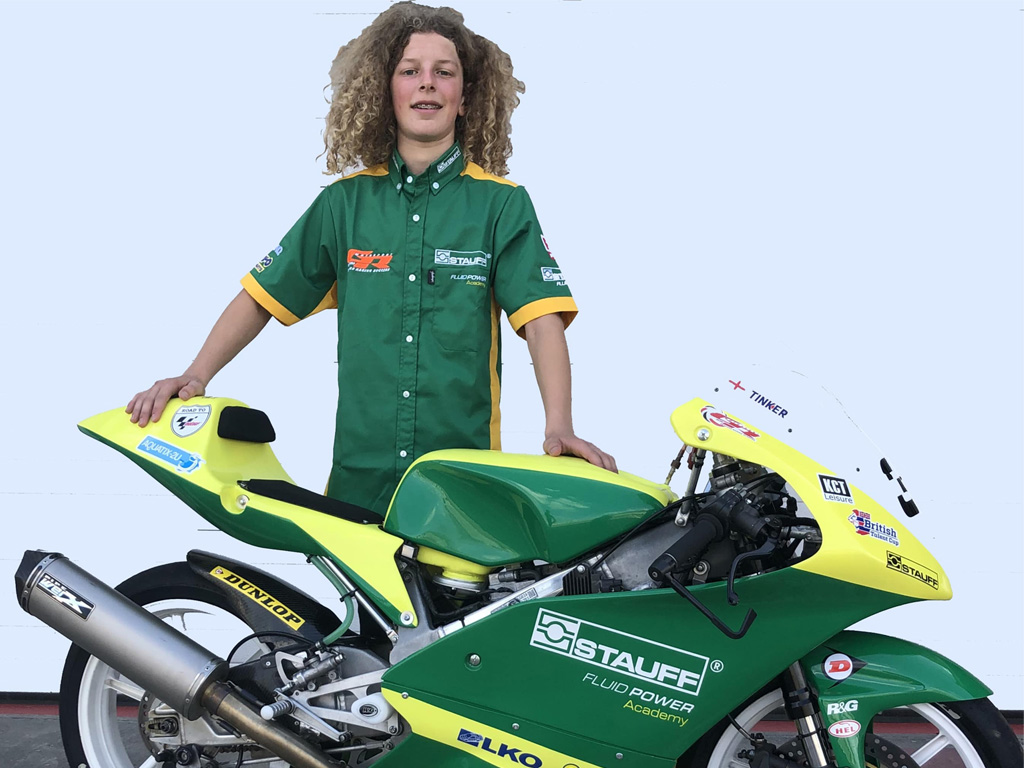 Corey Tinker is GR's MotoStar in the British Talent Cup
As part of our 25th Year celebrations it has always been in the plan to continue our young rider development Academy. The Team was originally set up in 1995 with this ethos at its core and has continued to deliver throughout our 25 years.
The Academy took the title of 'The STAUFF Fluid Power Academy' in 2015 as part of our long term relationship with John Morris of STAUFF UK challenging for titles each year and taking the British Supersport 600 Title with Tarran Mackenzie in 2016. The Academy will continue in 2 classes for 2020 Superstock 1000 and The British Talent Cup
As we look to repeat our many success in both these categories it is our pleasure to welcome 14 year old Corey Tinker as our British Talent Cup rider. Corey from Ipswich already has quite a wealth of experience competing on different motorcycles and we feel with our help and guidance that he is ready to challenge for the 2020 Championship.
I am so pleased to be a part of GR Motosport's Team this year. We have already started working together and I am looking forward to the first race at Donington in August