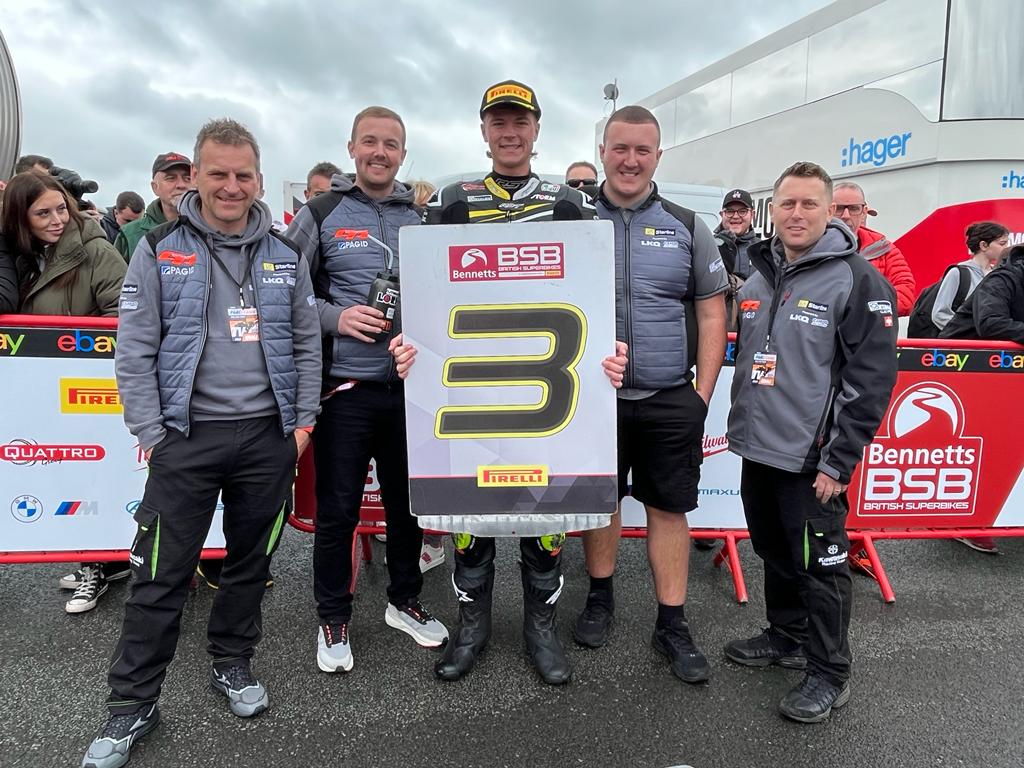 GR MOTOSPORT HIT THE FRONT ROW AT OULTON PARK
The first round of the Bennetts British Superbike Championships had left STARLINE RACING KAWASKI with a mountain to climb in order to be ready for the next round at Oulton Park with just 10 days to find the problem then source and build race engines for Storm's Superbike.
We also needed to improve our STAUFF Fluid Power Superstock 1000 for Joe to continue his strong start to the 2023 season.
STARLINE Racing Kawasaki Superbike
Our Technical Team with support from both Dynojet UK and Kawasaki UK worked tirelessly to build something new that we hoped would be fast and effective but we would only really know what we had when we rolled out for first practice at Oulton Park.
Typically, no matter how much you look at the weather reports for the area you can rely on Oulton Park to just do its own thing which is surly did to the BSB fraternity over the weekend.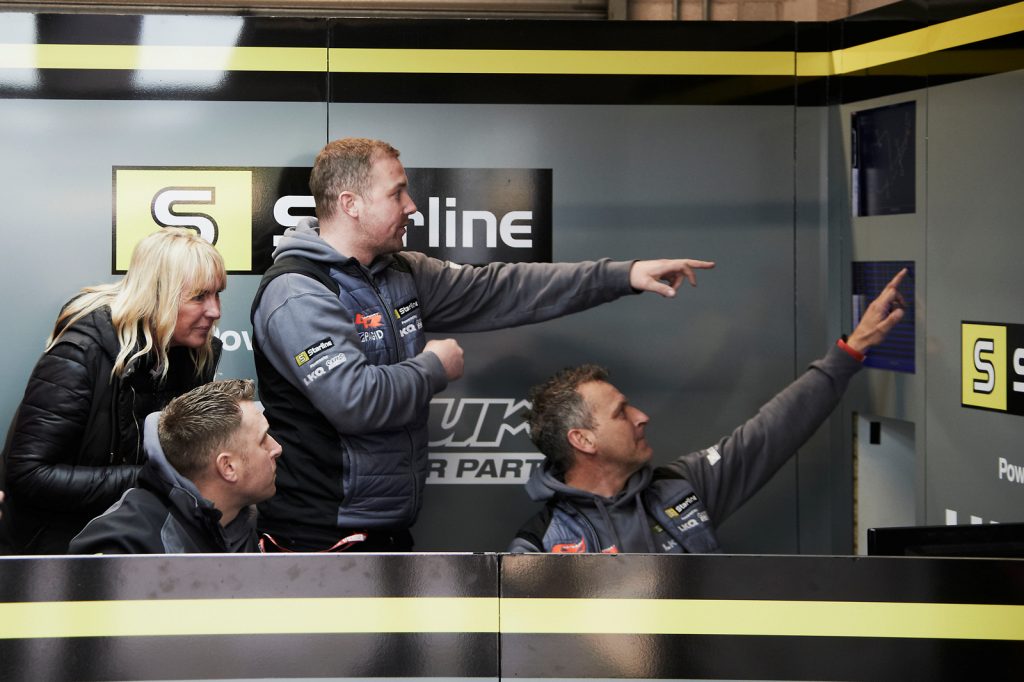 In Saturdays free Practice we needed Storm to be on track on his Starline ZX10 to gather data, but with the conditions as they were at one-point Storm was the lonely boy with the whole track to himself for 7 laps. It was frustrating but we got the job done and were able to start a plan for the rest of the weekend.
Qualifying: – Sunday's late start had an afternoon of changing conditions for everyone going into Q1- Storm was quickly on the pace settling into fourth and a place in Q2.
Storm's performance throughout Q2 and the atmosphere it created in the Team Garage and with our sponsor guests watching in hospitality was incredible – with a minute to go Storm was on pole then displaced and then back to the top as the chequered flag came out, but both Leon Haslam and Josh Brooks were still out on flyers to Relegate us to 3rd but a brilliant first front row. The live BSB TV coverage of qualifying had friends and fans across the globe congratulating all our efforts.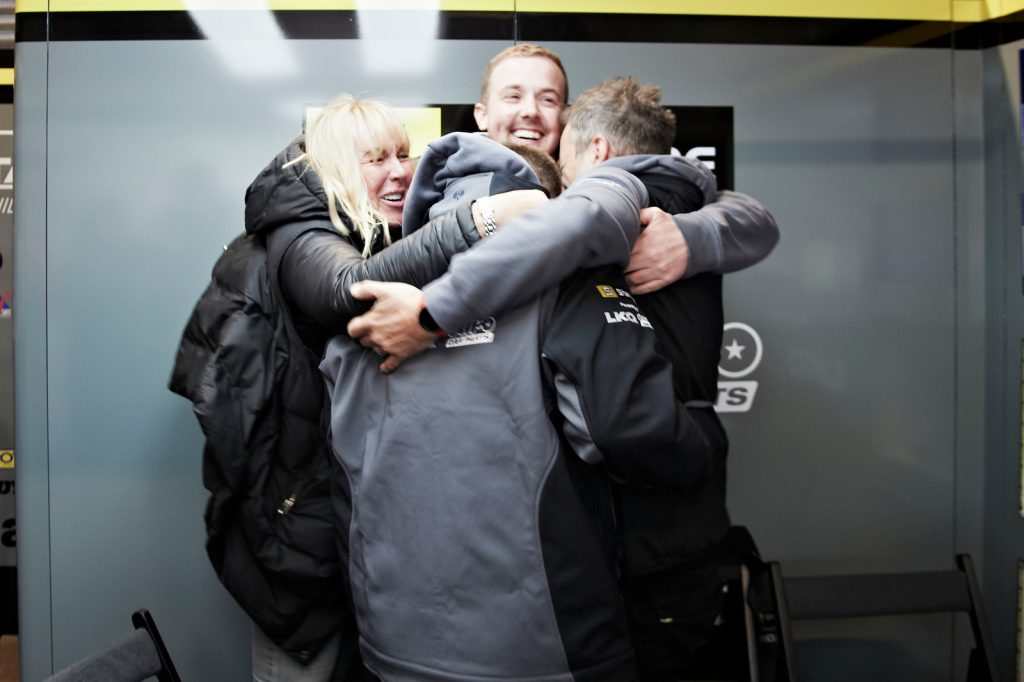 Racing: –
Race 1, Storm made the start and slotted into second for the hectic first of 12 lap sprint race, where after a couple of laps he finally settled in for a great top 10 battle taking a fantastic 9th place as the race was red flagged after 10 laps due to heavy rain – Result 9th
Race 2, Storm had another great start and was again battling in the top ten when he was hit by another rider, the damage forced his retirement – Result DNF
Race 3, Storm started 11th on the grid and was quickly in the thick of the intense race for the top Ten. Storm missing out at the finish by 0.110 as 3 riders Jason O'Halloran, Storm and Dean Harrison crossed the line together – Result 11th
Storm Stacey said: "The weekend started off hard with the weather and the new engine, which is why I was out on track on my own collecting data for the Team instead of drinking Tea watching the screen like everyone else. The hard work paid off, I had a good bike and a good feeling in qualifying which gave me the front row we deserved. The races were great fun apart from being hit in race 2 and this has given us the drive for more – Lets Bring It On at Donington!
Championship Position 15th – 12 Points
STAUFF Fluid Power Kawasaki Superstock 1000
Joe Francis ended up having a very difficult weekend at his home track where everything went against him from the start.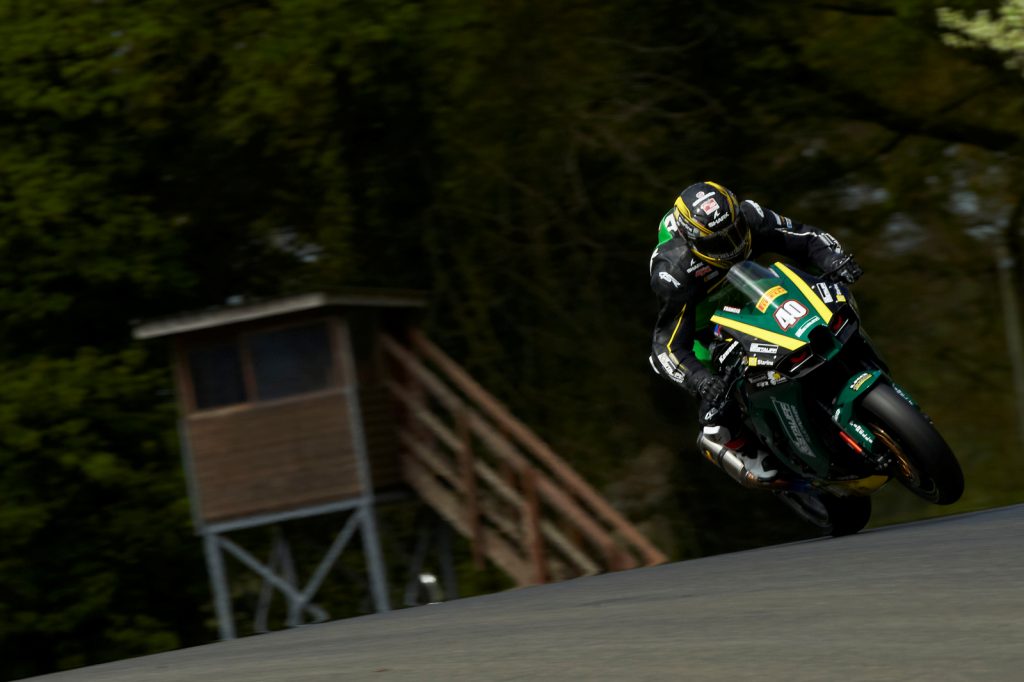 Throughout Practice and Qualifying Joe and the Team just could not get a rhythm going and the weekend ended badly with a crash in the race. Moving forward we will try to build on our championship 6th place at the nest round at DONINTON Park – Race Result DNF – Crash
Joe Francis said: "I really can't believe what happened it's the same thing as last year and its even more difficult when it's my home track and I only have one race. We are going to do a test this week and I can't wait to get back on track.
Championship Position 6th – 24 points