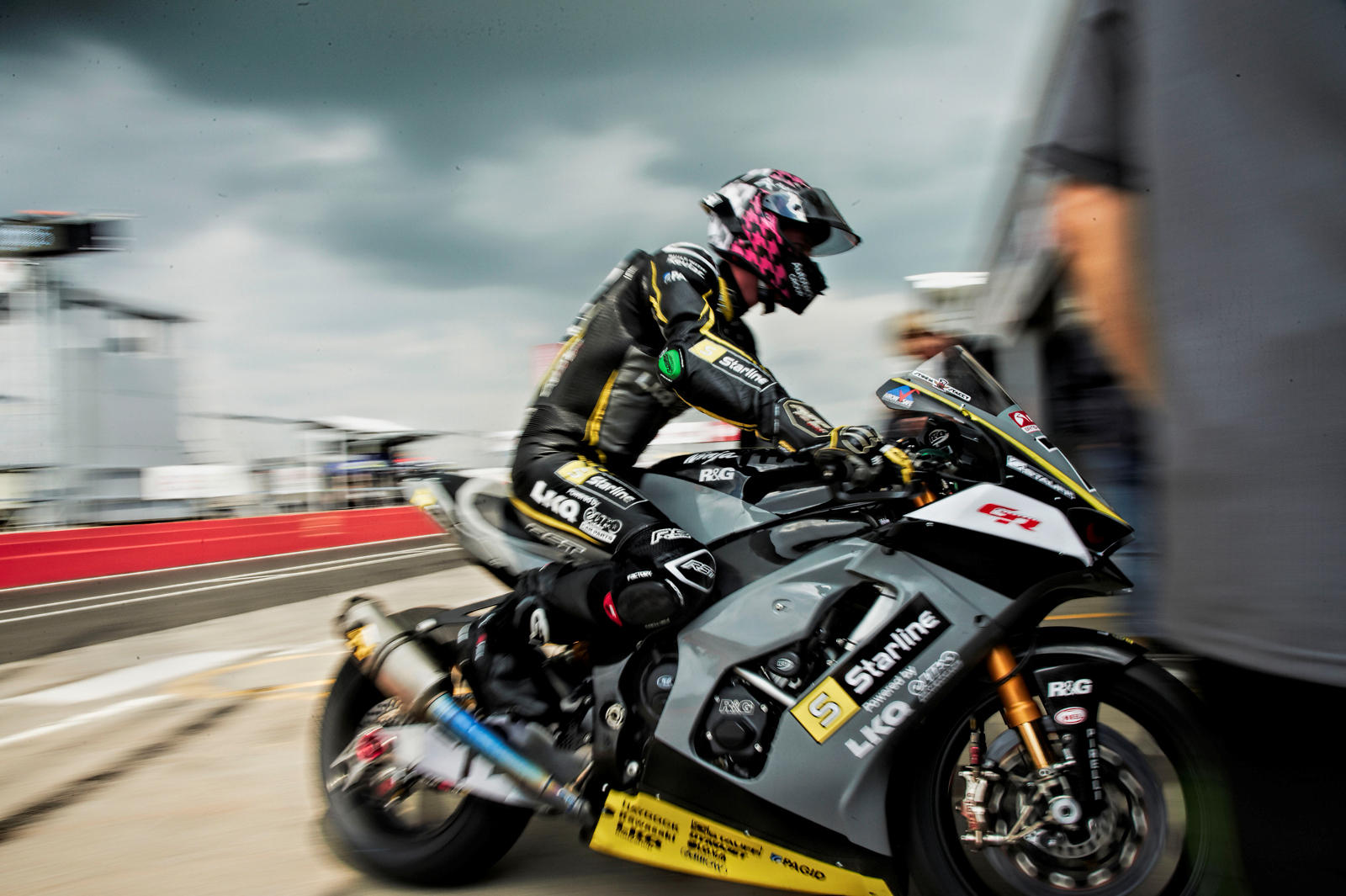 HIGHS AND LOWS FOR GR MOTOSPORT AT DONINGTON PARK
What an incredible weekend at Donington Park, the weather was truly fantastic for the bumper BSB crowds and the on track action was just as hot and maybe a little too hot at times too.
We continue our points scoring start to the season in both Superbike and Superstock 1000 creating a wonderful Team atmosphere experience, enjoyed by all our Partners VIP's.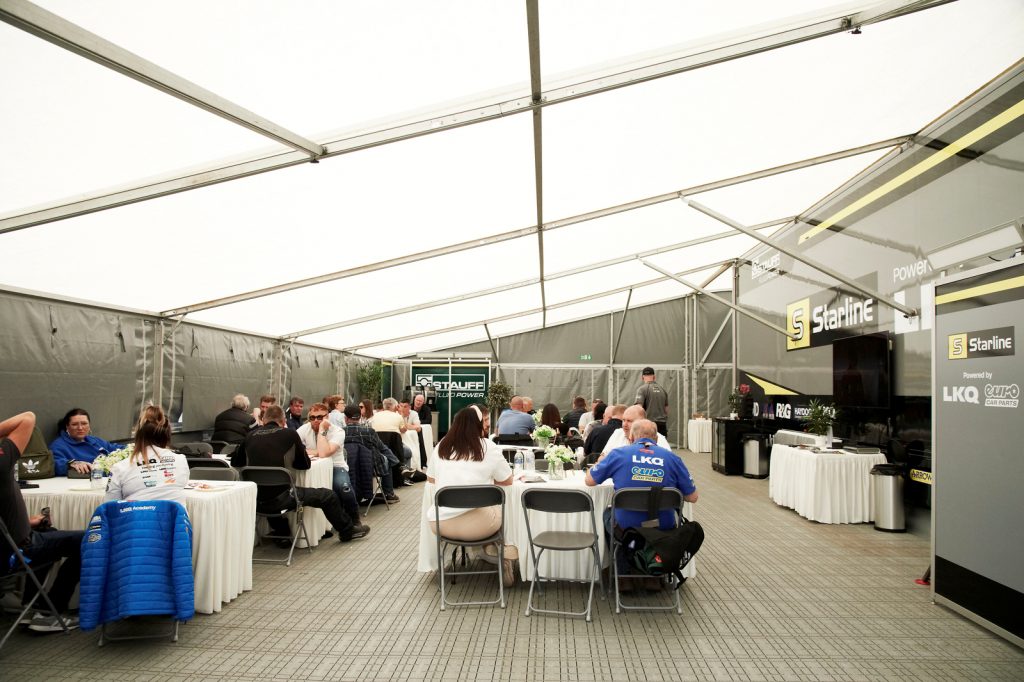 STARLINE Racing Kawasaki Superbike
We left Oulton Park with clear motivation to continue our direction with the Superbike development. The chassis is in a really good place at the moment, we just needed a little more power from the motor and electronics.
We used a one-day test at Donington with both riders to continue the good feeling we currently have throughout the Team with some great lap times ready for the next BSB round.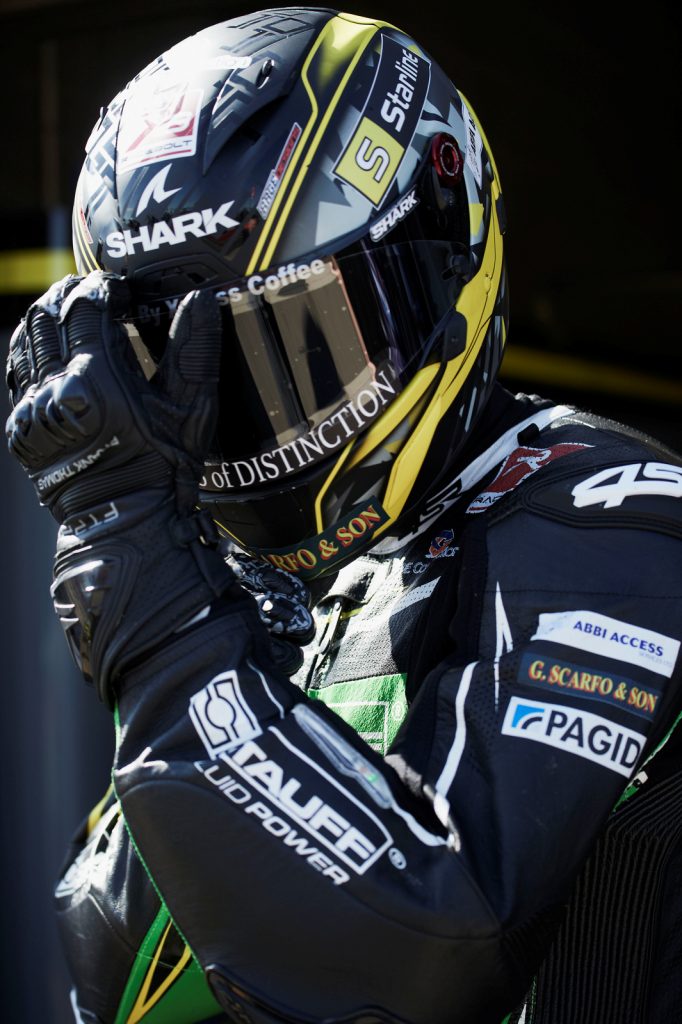 Our free practice strategy on Friday was to work through our program without looking to the lap times of the other riders. We needed to continue working through the electronics on a new braking strategy to maximise our weak points in the last sector. We suffered a tyre issue in the second session but that does happen sometimes.
Qualifying: – Saturday's FP was fast and Storm just missed the cut for Super Pole by a mere 0.2 giving him a 17th place grid position for Race 1.
We were looking forward to Sunday's races because we were confident in Storm's starting performance and our race pace.
Racing: –
Race 1, We opted for the softer SCX rear tyre to give Storm good grip early when he really needed it and to look for a faster lap time for the second race grid position. Storm made the start pushing really hard into the top 10 then managed the tyre wear to bring the STARLINE Racing ZX10 home in 9th and a 10th on the grid for Sundays race 2. – Result 9th
Race 2, From the experience we gained in race 1 and the fact the track temperature had gone up again, we decided that the harder SC0 rear tyre was the correct way for Storm. Another great start and he was again battling in the top ten pushing hard, getting the 8th fastest lap for the race 3 grid, but maybe a little too hard bringing her home 11th. – Result 11th
Race 3, Storm started 8th on the grid and was quickly in the thick of the intense race with Honda's Andrew Irwin. On the third lap Andrew passed Storm into Foggys and Storm repassed him into the Melbourne Loop. Sadly Andrew went for a gap that wasn't there and took both himself and Storm down and out of the race.  This is not a good situation because we lost points again to another rider's mistake. Racing is difficult to understand because it's in the word Racing and we all want to encourage the excitement of the super passes and repass but these can also be risky and dangerous. Andrew Irwin was penalised by the BSB Stewards and did apologise to Storm and the Team, which we accept and hope he really learns from this – Result DNF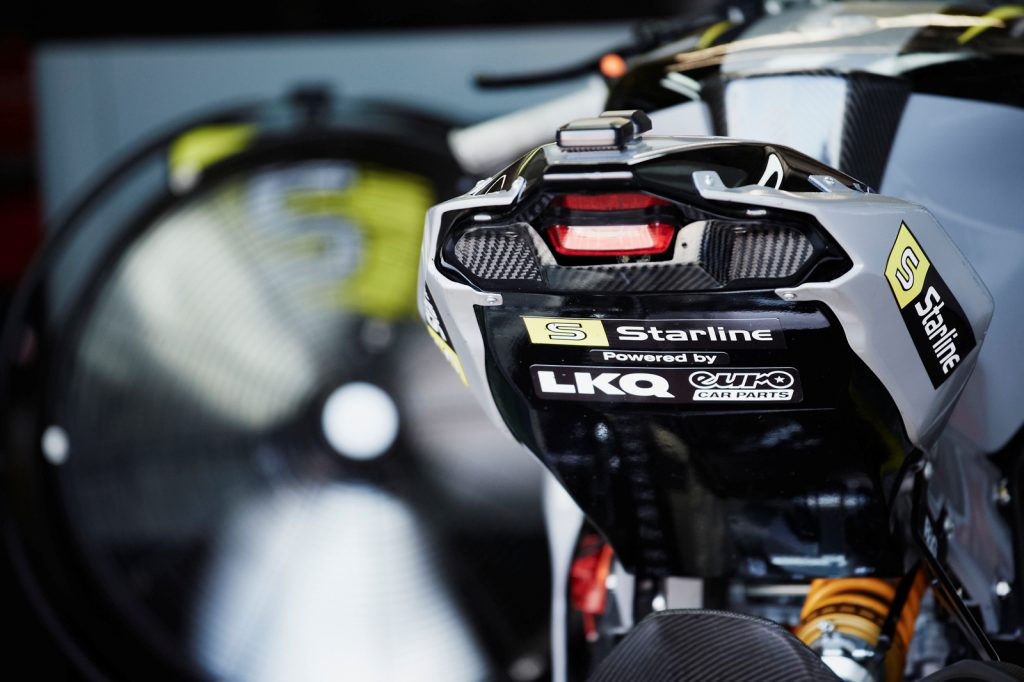 Storm Stacey said: "Racing is racing, you can't always have it your way! Overall I can't fault the weekend we, hit our team targets and are consistently knocking on the door for top 10's!
I am glad the weather was lovely for our Team Guests and my personal sponsors to come down and have a good weekend with us. Entertaining all the guests to definitely gets me in my element
and I thank everyone for coming to support us as always
Onto my favourite track Knockhill next and looking to keep improving
Championship Position 15th – 24 Points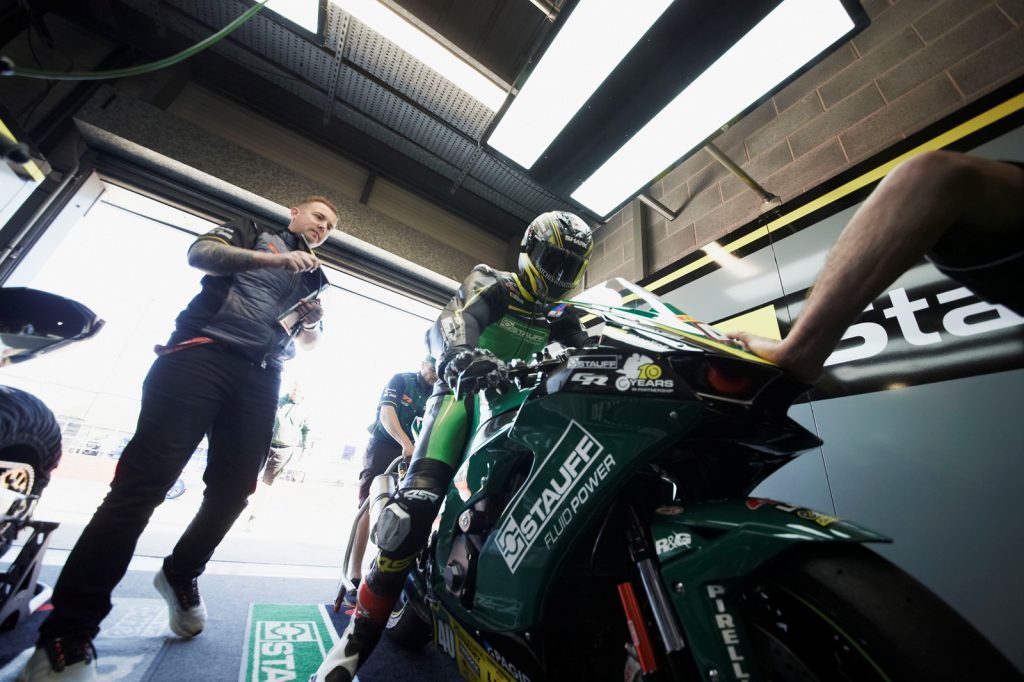 STAUFF Fluid Power Kawasaki Superstock 1000
This weekend was much more positive for Joe Francis and the Team despite the electronic disadvantages holding back the pace that we all believe to be capable of. The team have done a fantastic job of maximising the chassis from the Kawasaki but with only 2 Free practice sessions, a 15 minute superpole and a single race it doesn't allow much time to be able to explore setup options over the weekend.
We look forward to the test next week where we visit a track that's given us some fantastic results and we have some great previous data to work with in the development of the Kawasaki's electronics strategy issues.
Qualifying: –
The lack of track time meant Joe went into a 15 minute superpole session looking for clear track for a fast lap and could not find the space he needed to maximise the Kawasaki package. He qualified the same as Storm in 17th giving him work to do in Sundays 15 lap race.
Racing: –
Race 1
We know that where we are currently its difficult to fight against the other manufacturers for the deserved podium places but both Joe and the Team proudly continue to work together to be at their best all the time. Joe made the start he needed but got punted by another rider pushing him back. A re-group and getting his head down Joe fought to the end to gain the much needed points for 12th – Result 12th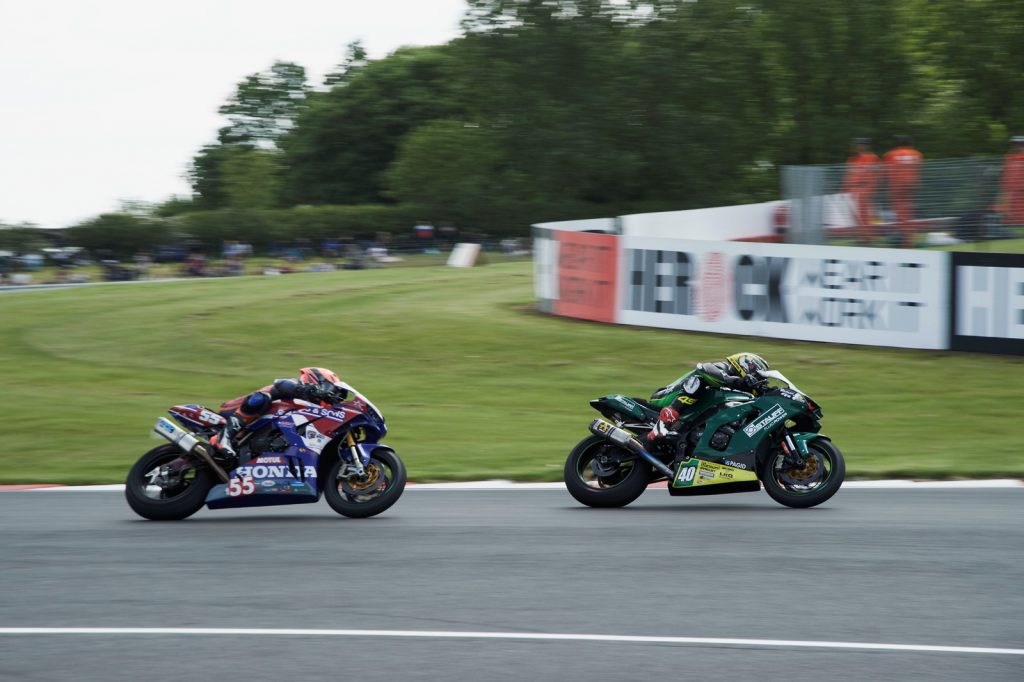 Joe Francis said: "It's hard at the moment with the continued ignition problems. We have a great chassis where I feel that I can really do what I want and when we finally sort this issue we hope to be good. The Team are pushing hard to figure this out, we have a test at Knockhill next week before the next race there so let's see how we go then  It is fun working with Storm entertaining our VIP's in the Teams Meet and greet and pit lane walk we are fitting in well and both looking forward to more good results together !
Championship Position 9th – 28 points